1 in 3 people in Sussex will develop cancer. Help us help them.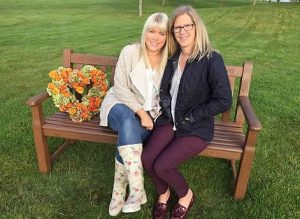 The Sussex Cancer Fund was created in 1981, by consultant oncologists, Dr Deutsch, Dr Hodson and Dr Murrell. Originally called the Sussex Cancer Treatment Fund, the charity progressed to include the funding and development of research programmes, and became known as the Sussex Cancer Fund for Treatment and Research and finally the Sussex Cancer Fund. The goals of the fund are to work hand in hand with the NHS to give all Sussex cancer patients the best available treatment and facilities.
Some of the achievements of the fund in recent years have been to refurbish patient areas, including an area for chemotherapy, clinic rooms, waiting areas, reception and access to the Sussex Cancer Centre.